ASSISTING
Emma Smith's Artist Assistant
2016 - Present
Charlie has assisted Emma Smith on a number of projects since December 2016. The first being the build of a large scale copper structure (seen above) for
Materials Rearranged To Be
which premiered at The Barbican. Other projects include assisting at large scale public events including
Hunch
, running workshops at the Tate Exchange, working alongside Art on the Underground and liaising with archivists.
Workshop assisting
2015 - Present
As well as running her own workshops, Charlie has lots of experience in assisting others with theirs. This is within school, gallery and museum, public events and festival settings.
CURATION
Altered Environments
Firstsite, Colchester
2017
Invited to Firstsite as an Associate Curator, Charlie formed Altered Environments which ran for one month during the Autumn of 2017. Inviting artists from across Europe who work within the loose theme of 'environments', Charlie created a video essay putting the natural and urban in conversation.
Circuit Unlocks Digital
The Junction, Cambridge
2016
Displayed as a part of a pop up exhibition, Charlie installed Correlation, a collaborative video work with Naomi Harwin into The Junction, a space known locally for their DnB nights.
Island Walk, An Invitation to Travel
St Ives, Cambridge
2017
Working away from the constraints of a gallery, Charlie alongside Naomi Harwin created a one day event which explored what the most important aspects of space are to young people. The final installation was displayed on an Island nature reserve located in the centre of the town.
MA Show
Norwich University of the Arts
2014
Commissioned to create a video essay in response to grid systems found within nature and urban environments, Charlie installed the video as a part of the Masters degree show.
EDUCATION/PARTNERSHIPS/WORKSHOPS
NCA school trip
Kettle's Yard
2018
During her time at North Cambridge Academy, Charlie organised school trips for the Bronze Arts Award students to the schools partnership gallery Kettle's Yard. The trips were for educational purposes, but also used as a celebration for the completion of projects by the group.
Still Life workshop
North Cambridge Academy
2018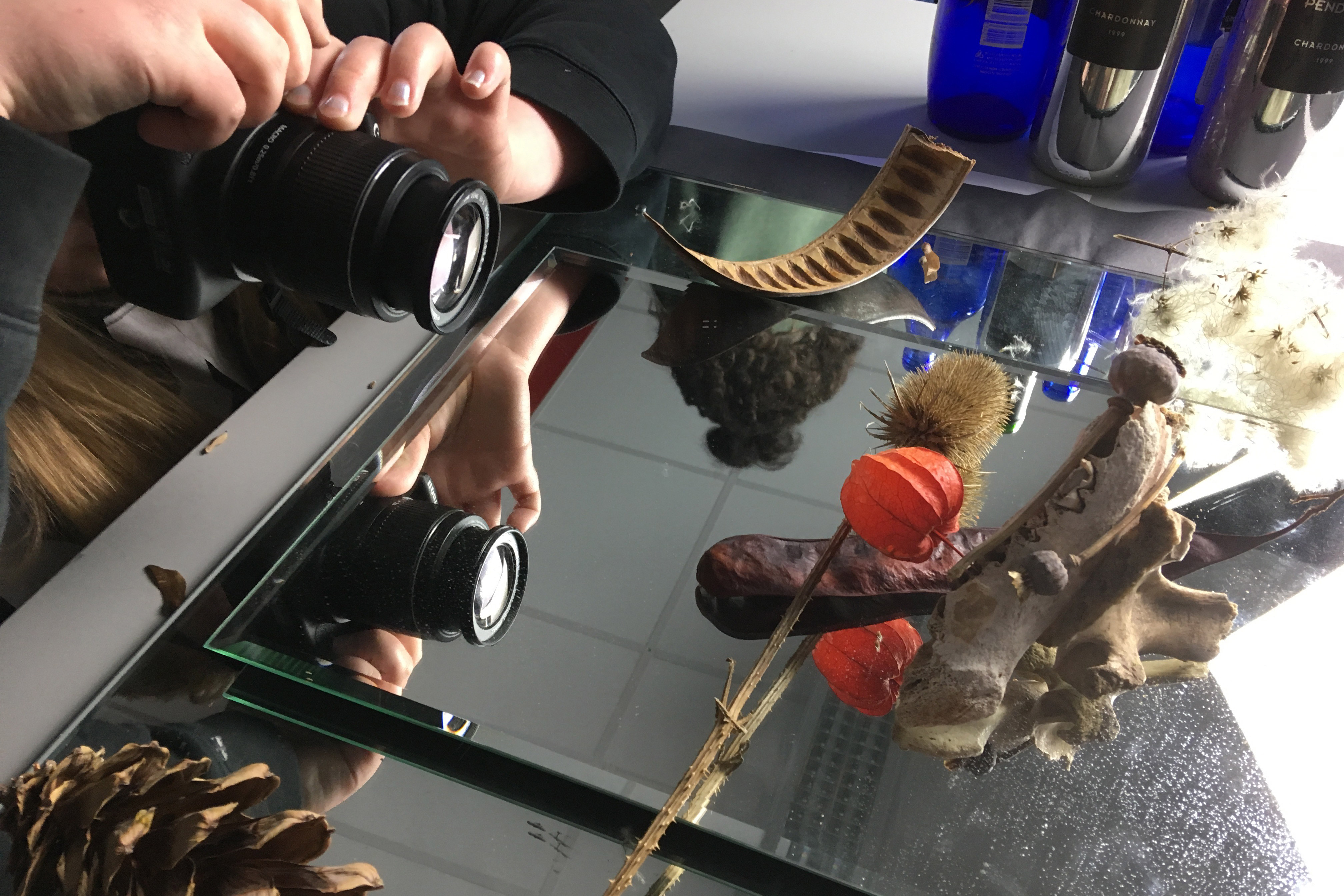 Exploring lighting, reflection, pattern and texture, Charlie ran a still life photography workshop in the school studio at Saturday Art School. Using natural form objects provided by Cambridge Botanical Gardens, the participants learnt about composition, highlights and shadows and the importance of a focal point.
Island Walk, An Invitation To Travel workshop
St Ives, Cambridge
2017
Creating minature mock ups of spaces for young people, it was encouraged that the workshop participants considered what elements would be important for the space. The workshop ran as a drop in with no time restrictions.
Easter walk workshop
Wysing Arts Centre
2017
A large scale map of Wysing Arts Centre acted as the starting point for this workshop. Children and adults were encouraged to walk the Wysing grounds and return to the map where they could create a sculpture to install using cardboard, paint and string.
Stand Up To Racism; A Message to a Stranger
Market Square, Cambridge
2017
Working alongside the local Stand Up To Racism group, Charlie supported a workshop where the public were asked to write a message of kindness to a stranger on unwanted charity shop supplied crockery.
10 Step workshop
Browns Field Youth Centre, Cambridge
2016
Challenging our familiar surroundings in a new way, the 10 step workshop asked small groups to limit the area that they had available to them to photograph. Mapping out their own individual journey, the group returned with a collection of photographs that looked in more detail at their local space.